Make sure this trailer will fit in your site
33' hitch to bumper  ~  no slide-outs  ~  requires a 30 AMP power source
THIS TRAILER DOES NOT HAVE AN AWNING
This is our BUDGET TRAILER.  It is great for those who just want beds & AC and are ok with a plain trailer.  It is clean & in good working order, just not as fancy as the others.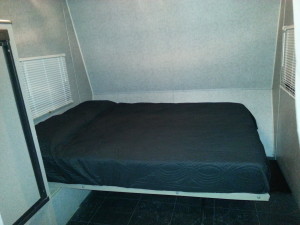 Queen size bed in front
Storage available under the bed, but no closet or shelf
There is a curtain to separate the bedroom area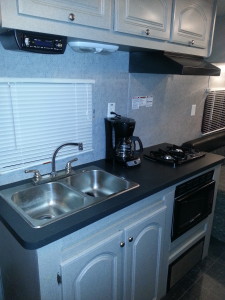 ~
~
Kitchen has a 2-burner s
tove, microwave & sink.
~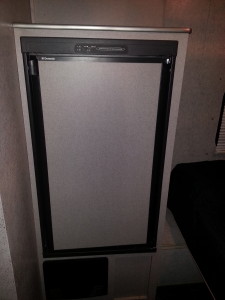 ~
The refrigerator is a smaller model with a freezer compartment inside.
The freezer compartment is large enough to hold around 4 ice trays.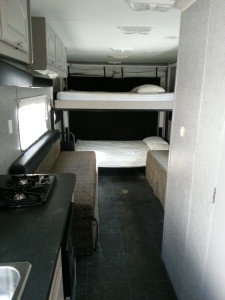 ~
There are 2 Queen size beds in back &
2 Couches that fold into Twin size beds
*Note* this trailer does not have a dinette or table & chairs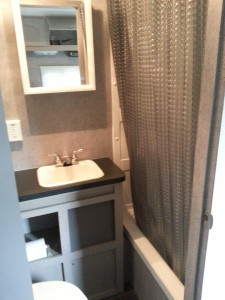 ~
Bathroom has a shower / tub combo, sink & toilet.
~
*Floor plan below shows a table.  This trailer does not have a table.